Summer is almost here, the riding weather has been beautiful, and it's time to celebrate the creation of new bike lanes in Springville and Mapleton!
First, the Center Street construction project is just about wrapped up and today they placed markers for lane lines. The big news is that in addition to adding bike lanes between Main St and 100 East that our association successfully lobbied for, we now have buffered bike lanes from Main St to 400 East. And they even go all the way to Main St on the north side of the street, as you can kind of see in the second picture (pardon the glare).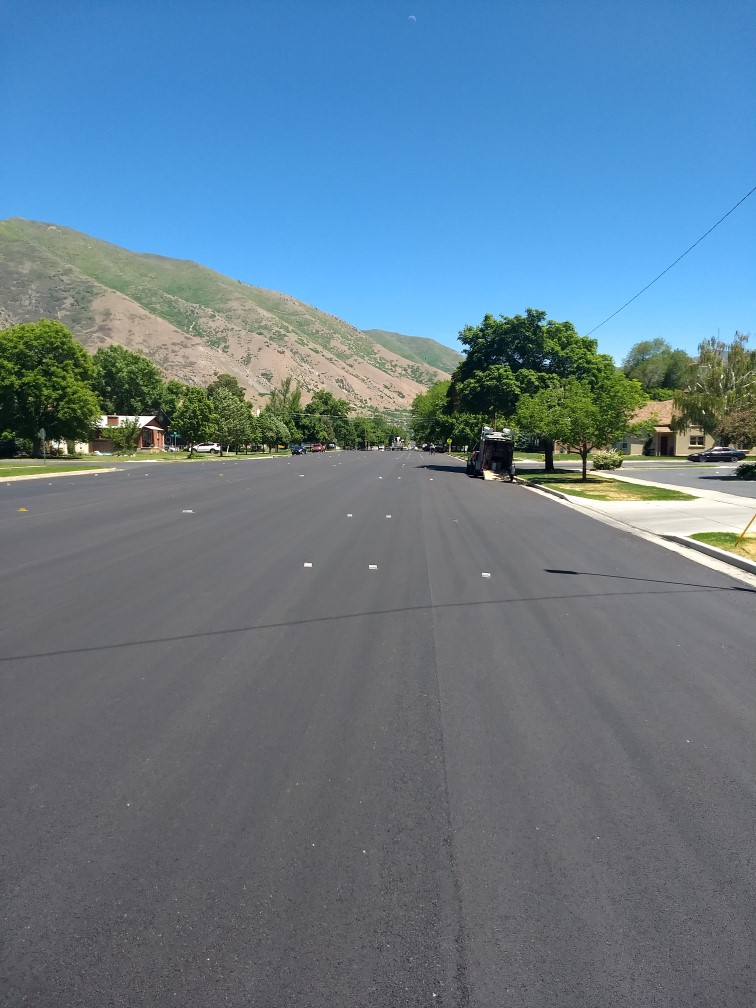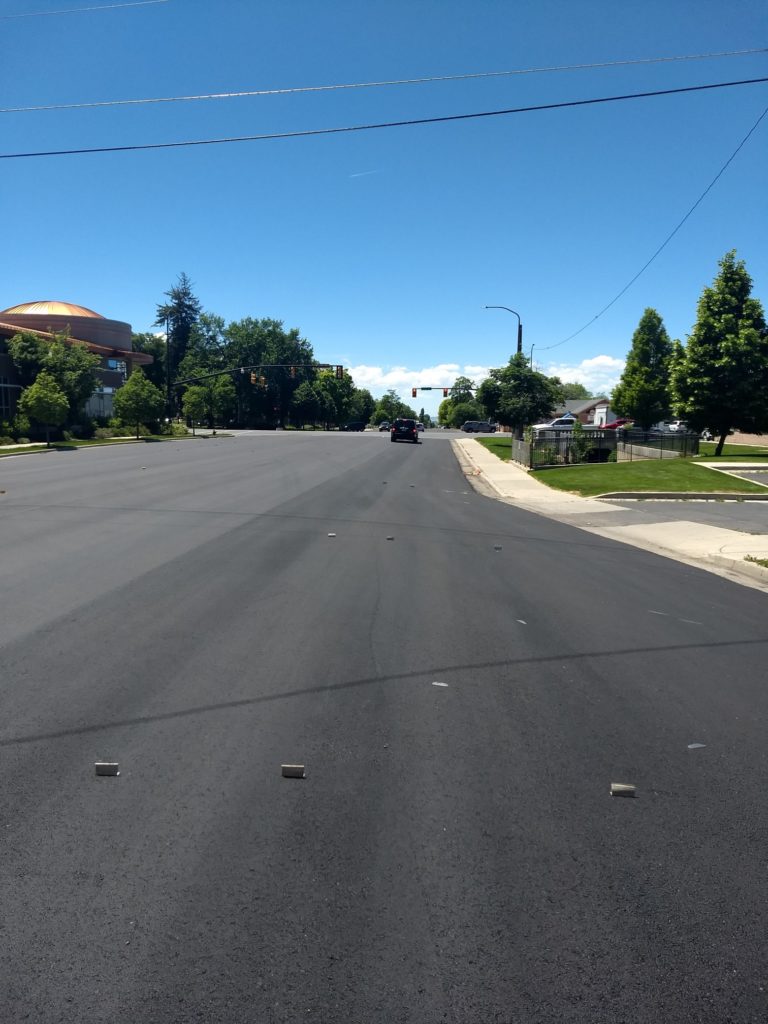 Looking West from about 50 East.
The next project nearing completion is 1700 East in Springville, which our association also successfully lobbied for last year. The road is now repaved and the city has installed 'No Parking' signs along the entire west side of the road. This will allow for bike lanes on both sides of the street while maintaining vehicle parking on the east side of the road (where there are a few residences). Hopefully we'll see those lanes painted soon!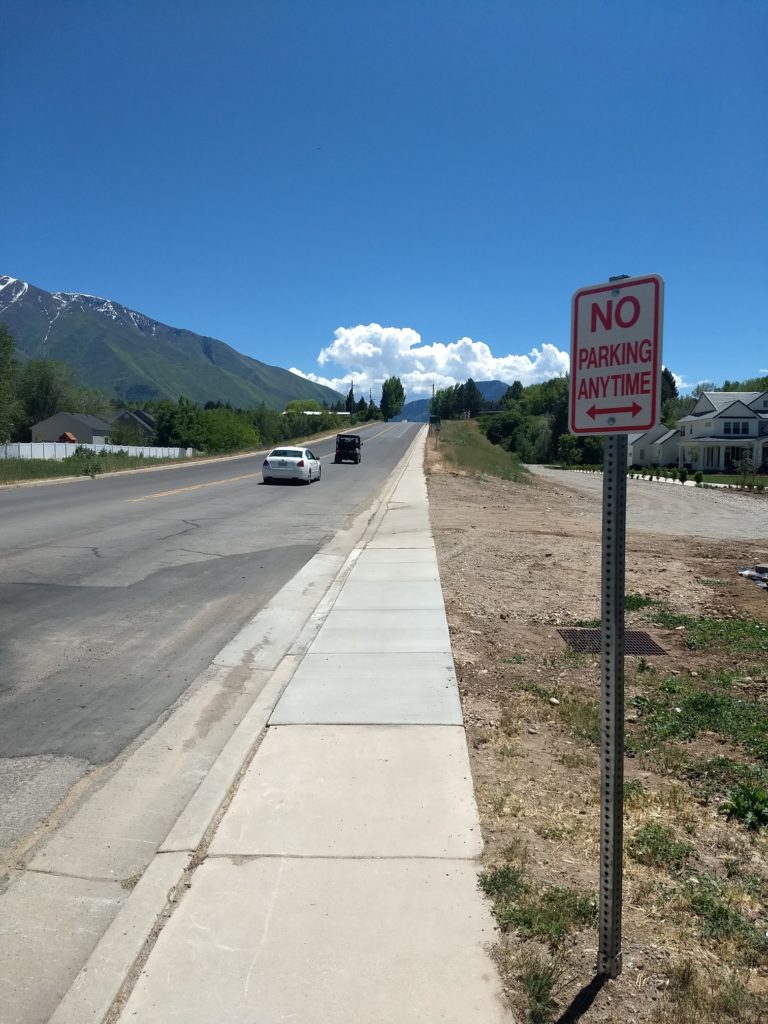 Finally, the repaving of Hwy-89 from about 600 South in Springville (including the crazy flyover intersection) to 1200 North in Mapleton is done and there is now an official bike lane on both sides of the road. Not all the paint is down yet, but it is in a few places, including some nice sharrows in right-turn lanes. This should eventually be extended all the way through Mapleton.