Springville and Mapleton offer several good options for casual rides. Quiet residential streets are ideal and riding through downtown Springville can be combined with trips to the library, art museum, restraurants, and Main Street shops. There are also a few nice trails that are quite popular with recreational riders:
1. The Hobble Creek Trail from Canyon Road/1700 East to the Canyon Junction. This multi-use trail begins at a small park on Canyon Road (that has a bike maintenance station) and heads up the canyon for 4.5 miles. The nicest section is in the canyon between the Garth Killpack Shooting Range and the top (which unfortunately at this point is an abrupt dead-end). There are a few steep sections leading up to the golf driving range, but for the most part this is a moderate trail suited for all ages and abilities.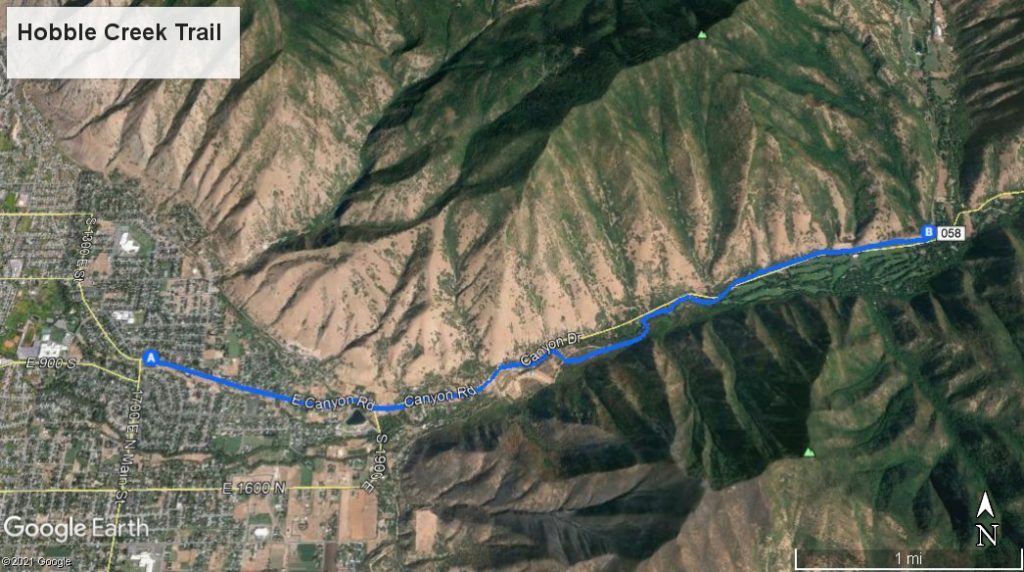 2. The Mapleton Lateral Canal Trail from Bartholomew Park in Springville to HWY-6 (almost!). This multi-use trail connects to the Hobble Creek Trail and heads south through Mapleton before ending near HWY-6 at the mouth of Spanish Fork Canyon. Approximately 6.5 miles each way, it features relatively flat cycling, few street crossings, benches for resting, and beautiful views of the valley. In a few years this trail will connect into the Spanish Fork River Trail but for now it is a dead-end out-and-back.
A bit further afield, the Spanish Fork River Trail and the Provo River Trail are excellent, relatively flat trails for all levels of cyclists, with both providing plenty of shade and car-free biking.