In 2019-2020 we worked to prepare for Springville City a lengthy application for the League of American Bicyclists' Bicycle Friendly Community program. This program honors cities, towns, and counties across the country for their efforts to improve conditions for bicycling. The application includes sections on the 5 E's of creating a comprehensive bicycle culture: Environment, Education, Engineering, Evaluation, and Encouragement.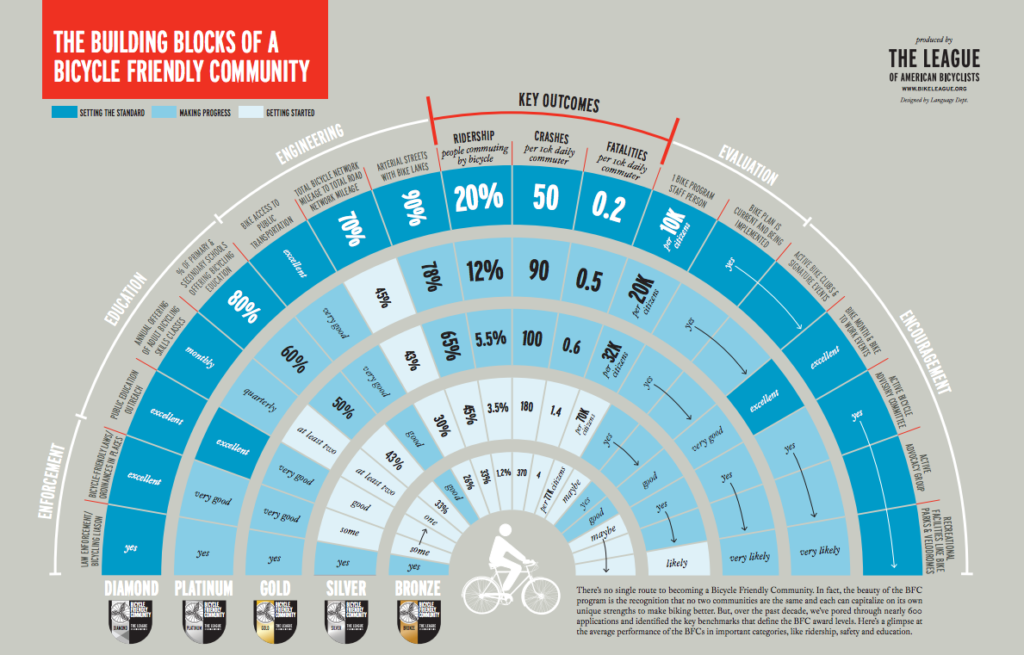 After a lenghty review process, awards of varying levels (Diamond, Platinum, Gold, Silver, and Bronze) are given out. In Utah County three cities have received these distinctions: Provo at the Silver level and both Orem and Vineyard at the Bronze level.
The application process and result were a bit of an eye-opener and a call to action. While on some sections our application scored relatively well, other sections proved more challenging given the car-centric culture of Springville and the very recent efforts to begin to change that. Ultimately, we were awarded an Honorable Mention distinction and asked to apply again in a few eyars. With new Parks and Trails and Active Transportation master plans currently being developed, we are confident that our next application will be successful in reaching Bronze status.