Last week I went to the Museum of Science in London and found a couple of old bicycles on display. The first ones here are from 1867 (the larger one in the back–called the "boneshaker" or "pennyfarthing") and 1871 (the smaller one in front). Note that both of them have the pedals attached directly to the front hub and imagine what that must have been like.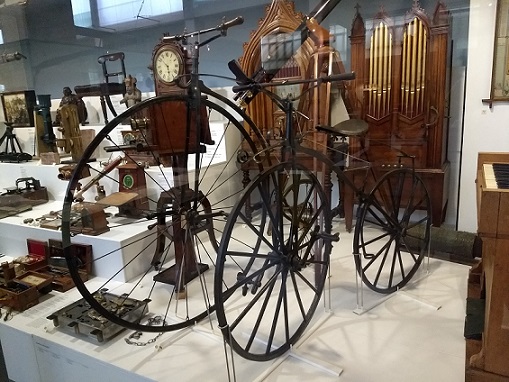 Now check out this next one, built in 1885 and called the "safety bicycle." It was lower to the ground and used a chain to drive the rear wheel, which turned out to be a much safer combination. You'll see that the basic geometry of the standard bicycle hasn't really changed in 135 years. Now that's what I call some solid engineering!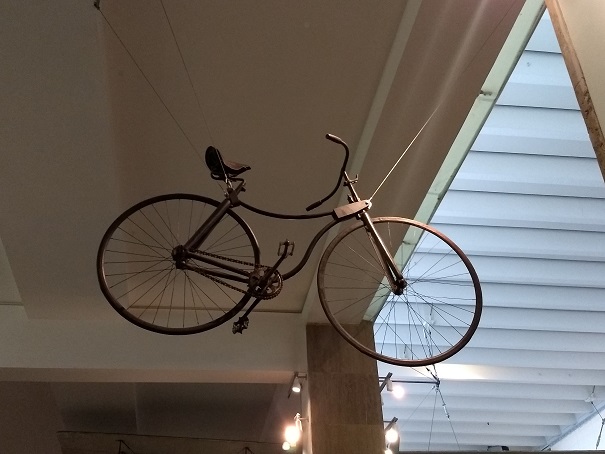 You can read more about the history of the bicycle in this article.
There sure are lots of cyclists here in London! Traffic is often congested, and so those on 2 wheels often go much faster than those on 4. There are several bike share programs in town and lots of bike-and-pedestrian infrastructure to help protect those who don't enjoy thousands of pounds of steel around them. But most of all what I've noticed is a culture of driving with respect for bicyclists and pedestrians. I'm sure there are exceptions, but I think because there are so many more cyclists here people have gotten used to them and have learned to live with them on the roads. (And of course many motorists are themselves cyclists.) In Springville and throughout Utah we will benefit as cyclists when there are more bikes on the road. So let's choose the bike rather than the car and encourage others to do likewise. Here's a parting shot–look at all the bikes being stored in covered parking in the Marylebone train station!